Bradley Miller
832-657-3821 | Email Agent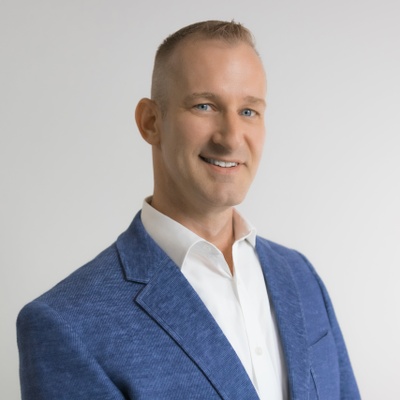 LISTENING IS KEY! Brad Miller is an energetic agent who believes that listening is the key to success when working with buyers to purchase the perfect home or listing one for sale for his clients- achieving maximum results with minimal stress.
Brad is an experienced, full-time agent who began his professional life as a teacher. He uses this experience to help clients understand what to expect next. He says, "I have helped many people buy and sell homes, but realize that this is unfamiliar territory for most people. I do this everyday, but most people will only do this a few times in their life. My job, as a professional, is to help clients know what to expect as much as possible, act proactively, and work hard day in and day out to ensure a successful result for everyone."
Although being a Realtor is a full-time career, Brad also enjoys regularly working out, running, gardening, taking his dog, Scuba, to various "pooch parks" in town and seeing what new mischief his cat, Buddycat, can get into. As a classically trained musician, he enjoys volunteering by accompanying local students on piano at their instrumental competitions.
Looking for an energetic agent to help you find and negotiate the ins and outs of your dream home? Looking for someone with a great work ethic on your side? Looking for someone knowledgeable who is always available and willing to go the extra mile? Look no more. Here's what satisfied clients have to say…
"It was a great pleasure working with Brad Miller with Boulevard Realty on the sale of my home in the Heights. Brad was both personable and professional throughout the process. He made sure I understood everything I needed to about selling my home and kept me informed of all the details and communications along the way. I felt confident I was in good hands right up to the close. I highly recommend Boulevard Realty and Brad, in particular, for his knowledge of the real estate market, his professionalism, his courtesy, and the personal touch he brings to everything he does. Many, many, many thanks!" -R.Osteen, Heights seller
"Working with Brad Miller was an easy and fun experience. As our Realtor, he exhibited a great deal of professionalism, took time to explain complex contracts, and made sure we had a firm understanding of the responsibilities of all parties involved. He also has a thorough knowledge of the complex and dynamic real estate market here in Houston. In addition to all of this, he ONLY showed us properties that met the criteria (very lengthy I might add) we gave him. Because of this, we almost had to flip coins to decide on our dream home!" - J.Doxey / J. Hinojosa, homebuyers
"Brad, thanks for all your help. This being our first home, you helped make the process seem easy. From setting our expectations at the beginning to getting us closed on schedule, you were there the entire way. Always available, always willing to help, I'd describe the experience as an A+. Thanks for doing all you did to make our dream a reality." - C. and H. Chance, Heights homebuyers
To speak with Brad, feel free to contact him anytime.